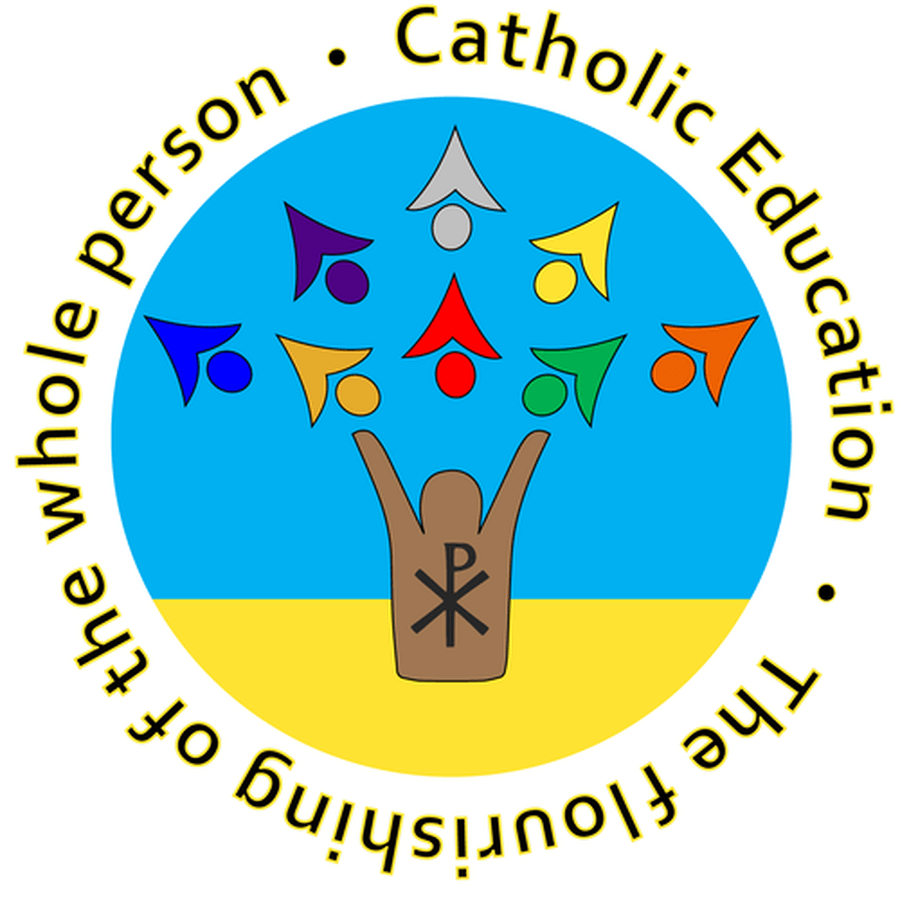 We are learning about Gospel Virtues and Values by using our Diocesan scheme 'Virtues to Live By' and this is enhanced by weekly virtues awards, where children select a child in their class to receive an award for demonstrating the virtue which we are learning about.
Respect - "So in everything, do to others what you would have them do to you."
Matthew 7:12
Courtesy - "Do not speak evil of anyone, but be peaceful and friendly, and always show a gentle attitude towards everyone."
Titus 3:2
Thankfulness - "Give thanks to the Lord, for he is good; his love endures forever."
Psalm 106:1
Hope - "Those who hope in the LORD will renew their strength. They will soar on wings like eagles; they will run and not grow weary, they will walk and not be faint."
Isaiah 40:31
Patience - "Be patient and wait for the Lord to act, don't be worried about those who prosper or those who succeed in their evil plans. Don't give in to worry or anger; it only leads to trouble."
Psalm 37:7-8
Faith - "For we walk by faith, not by sight." 2 Corinthians 5:7
Simplicity - "For where your treasure is, there your heart will be also." Matthew 6:21
Charity - "This is my commandment, that you love one another as I have loved you." John 15:9
Forgiveness - "Bear with each other and forgive one another if any of you has a grievance against someone. Forgive as the Lord forgave you." Colossians 3:13
Resilience - "The Lord is my strength and my song." Psalm 118:14
Perseverance - 'O God, put a steadfast spirit within me.' Psalm 50:12
Kindness - "Never neglect to show kindness and to share what you have with others." Hebrews 13:16
Honesty - "May my goodness and honesty preserve me, because I trust in you." Psalm 25:21
Service - "Each of you should use the gifts God has given you to serve others." 1 Peter 4:10
We also subsidise this with the resources from the Jubilee Centre at Birmingham University. You can find parent resources here to support you.