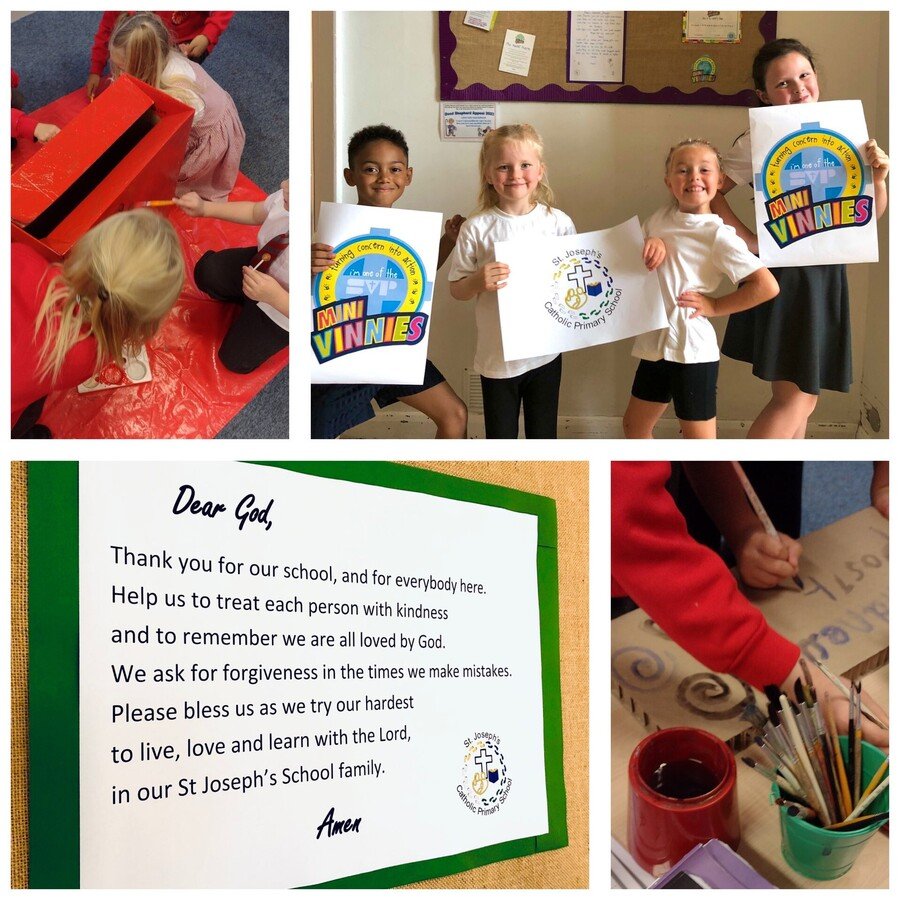 St Joseph's Catholic Primary School is now a Mini-Vinnie school! Mini-Vinnie groups are set up in Catholic primary schools, and carry out good deeds in helping the needy within school, the local community and the wider world.
Mini Vinnies follow the motto of see-think-do! They see who needs help in the world, think about how they can help and then do something about it. Their mission is to turn concern into action.
Our Mini Vinnies Team has already:
Written our new school prayer

Created a kindness postbox for school

Visited our local care home to show friendship and compassion to others

Designed our new Saints House Teams' shields
Find out more about Mini Vinnies here.